2016 Wall of Fame Inductee: Thomas Mieczkowski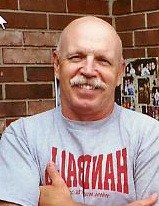 Dr. Mieczkowski received his Ph.D. from Wayne State University in 1985. His research and academic interests have included drugs, theories or syndicated crime organizations and survey methods.
Dr. Mieczkowski has published over 100 scholarly articles, book chapters, and three books: Drugs, Crime, and Social Policy, Drug Testing Methods: Assessment and Evaluation, and most recently Drug Testing in Correctional Settings: Guidelines for Effective Use. Dr. Mieczkowski has received more one million dollars in research funding. He is the editor of the International Journal of Drug Testing.
Dr. Mieczkowski has consulted for numerous federal agencies and private corporations. Dr. Mieczkowski has lectured internationally, including invited lectures at the Royal Society of Medicine in London, the National Youth Center in Tokyo, and to a consortium of police executives in the United Arab Emirates. He served on the boards of the Stapleford Charitable Trust in Great Britain, and the Stapleford Foundation in the United States. He is a former board member of the Hair Research Society and as an invited member of the Substance Abuse and Mental Health Services Administration committee on standards and practices for hair analysis.