2013 Wall of Fame Inductee: Steven Millwee & Christine Robinson Millwee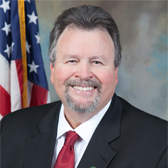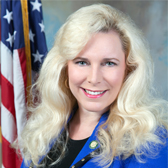 Steven and Christine Millwee are partners in SecurTest, Inc., a background screening company. SecurTest, Inc. specializes in workplace violence prevention and intervention, crisis management, employee training to defuse the potential for workplace violence or employment liability and EEOC issues for hiring-managers. SecurTest, Inc. performs background checks for the Department of Defense, Department of Homeland Security and corporate America.
Mr. Millwee graduated from USF in 1978 with a B.A. in Criminology. He began his career as a supervisor in the confidential informant section of the Federal Bureau of Investigation and as a detective in the unsolved homicides unit of the Hillsborough County Sheriff's Office in Tampa. After graduating, he founded SecurTest Inc. and he currently serves as president and CEO.
Mr. Millwee has testified as an expert witness in the fields of workplace violence, negligent hiring, employee retention, employee screening and police procedures. He is the inventor of iReviewNow®, a patented alternative dispute resolution system that offers a method of verifying and authenticating the accuracy of public or private background reports.
He is past president of the American Society for Industrial Security (ASIS) the association for security professionals.
Mr. Millwee is the chief instructor for workplace violence prevention for the Department of Homeland Security. He is the author of The Threat from Within: Workplace Violence, and countless articles on negligent hiring, retention, security and workplace violence.
Mrs. Millwee also graduated from USF with a B.A. degree in Criminology. She began her career as a claims adjustor and then joined SecurTest, Inc. as a private investigator. Mrs. Millwee is currently the CFO and a full partner of SecurTest, Inc. Steven credits Christine with being the financial genius behind making SecurTest Inc. the de facto standard in background screening.
SecurTest, Inc. was recently named one of "USF Fast 56", which identifies, recognizes and celebrates the 56 fastest growing USF Bull-owned or Bull-led businesses in the world.