2012 Wall of Fame Inductee: Kathryn A. Branch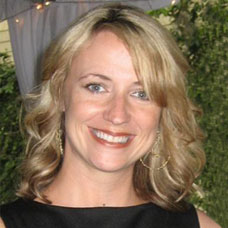 Kathryn A. Branch is an Associate Professor and Internship Coordinator in the Department of Criminology and Criminal Justice at the University of Tampa. She received her Ph.D. in Criminology from the University of South Florida. She is a member of the National Society of Experiential Education and a graduate of the Experiential Education Academy.
Her research focuses on forms of gendered violence including dating violence and sexual assault. She is a member of the Division of Women and Crime of the American Society of Criminology and the Victimology section of the Academy of Criminal Justice Sciences. Her recent work can be found in Feminist Criminology, Journal of Interpersonal Violence, and Violence Against Women.
Dr. Branch is an active participant in community efforts to raise awareness about sexual assault and dating violence. She is a member of the Sexual Violence Task Force of Tampa Bay. She is involved with the Red Flag initiative at the University of Tampa and is currently an Editorial Board Member for the One Student Campaign. For the past two years, Dr. Branch has participated in Operation Freefall: The Two-Mile High Stand Against Sexual Assault. When someone asks Dr. Branch what she does for her cause, she proudly proclaims: "I jump from airplanes!"