2012 Wall of Fame Inductee: Gail Reddick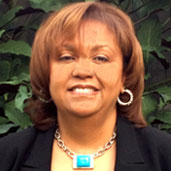 Ms. Reddick graduated from University of South Florida with a bachelor's degree and graduated from Florida State University's Certified Public Manager Program. Ms. Reddick recently graduated in the Criminal Justice Master's Program at the University of South Florida in 2012.
Ms. Reddick retired from the Florida Department of Corrections in 2012 after 35 years of service in various positions in Community Corrections. Ms. Reddick started as a Probation Officer and worked her way through the ranks to Deputy Circuit Administrator before being promoted to Circuit Administrator for the 3rd largest circuit in the State of Florida, Circuit 06. Ms. Reddick was the Circuit Administrator in Circuit 06 (Pinellas and Pasco Counties) for 9 years before returning to Circuit 13 (Hillsborough County) as the Circuit Administrator in 2004.
Ms. Reddick works with various criminal justice agencies to ensure public safety and the reintegration of offenders back into the community. She was instrumental in helping to establish a First Step Program for Hillsborough County. This program is designed to have offenders help offenders, providing them with access to food, clothing, shelter, self-help programs and transportation without using taxpayer dollars. She incorporates her leadership skills in everything she does and the community is better for it.