2016 Wall of Fame Inductee: Nicholas Perez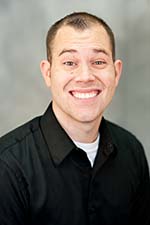 Dr. Nicholas M. Perez is an Assistant Professor in the School of Criminology, Criminal Justice, and Emergency Management in the College of Health and Human Services at California State University, Long Beach (CSULB). He received his Ph.D. in Criminology from USF in 2016. Prior to completing his doctoral degree, Nicholas earned his M.S. in Criminal Justice (2012) and B.A. in Sociology (2010) from the University of Central Florida. Dr. Perez is currently working as a project evaluator for the Long Beach Police Department on a grant aimed to strengthen law enforcement and community relations.
Dr. Perez's main research interests include the development of delinquent behavior related to childhood trauma, policing, and bullying/hazing violence. His dissertation examined the role of childhood trauma in the development of adolescent violent behavior in Florida. In the past few years, he had articles accepted for publication in Child Abuse and Neglect, Journal of Youth and Adolescence, Journal of Criminal Justice Education, and the Security Journal.