2012 Wall of Fame Inductee: Tara N. Richards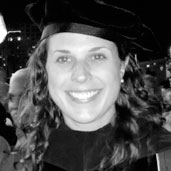 Tara N. Richards is an Assistant Professor at the University of Baltimore. She also holds a Research Coordinator position in the Department of Mental Health Law and Policy at the University of South Florida's Louis de la Parte Mental Health Institute where she is involved in ongoing funded research on opioid abuse/treatment for Florida's Agency for Health Care Administration. Dr. Richards earned her PhD in criminology from the University of South Florida in 2011.
Her major research interests include violence against women; mental health, substance abuse, and trauma/violence; and evaluation research. Currently, she is involved in an evaluation of the STARR training program for North Carolina's office of federal probation and parole. Some of her most recent published work appears in Crime and Delinquency, Violence Against Women, and Journal of Interpersonal Violence. She is also the recipient of the 2011 American Society of Criminology Division of Women and Crime's graduate scholar award.