2012 Wall of Fame Inductee: Heng Choon Chan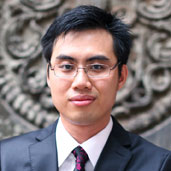 Heng Choon (Oliver) Chan, Ph.D., is an Assistant Professor of Criminology at City University of Hong Kong, Hong Kong, SAR. He received his Ph.D. in Criminology from the University of South Florida, Tampa, FL, USA in May 2012. Oliver earned his Bachelor's Degree in Psychology from Bemidji State University in Minnesota and a Master's Degree in Forensic Psychology from Marymount University in Virginia. He was previously employed at the University of Hong Kong .When he was in the U.S., DR. Chan interned and was later employed by the Washington D.C. Metropolitan Police Department's Homicide Case Review Units as one of its first two Federal Bureau of Investigation's Violent Criminal Apprehension Program analysts.
His research focuses on sexual homicide, offender profiling, sex offending, homicide, stalking behavior, and criminological issues related to the Asian population. Oliver has published and presented widely on these topics, especially in the area of sexual homicide. He is an Associate Editor of International Journal of Offender Therapy and Comparative Criminology, and a reviewer for many scholarly journals. In July 2012, he was interviewed by CNBC Asia Pacific on gun-control issues in the wake of the Colorado massacre.